Engineering. Accelerated.
An engineering collaboration system for fast-moving hardware teams
.
Anneal's collaboration platform lets engineers plan, discuss, and review engineering concepts, designs, and drawings.
Accelerate development
Make information easy to find, drawing and CAD reviews quick and painless, and let our notifications system help minimise risk of rework.
Simplify operations
Say goodbye to confusing email chains, work tracking spreadsheets, chaotic network drives, and multi-day meetings.
Bring your own data
We complement existing PLM/PDM solutions, so you can retain control of sensitive data—while still integrating with our open API.
Eliminate agile jargon
You don't design a jet engine with sprints, scrums, and story points. Our framework is designed for real engineers building real products.
Try for free
Watch demo
No credit card required.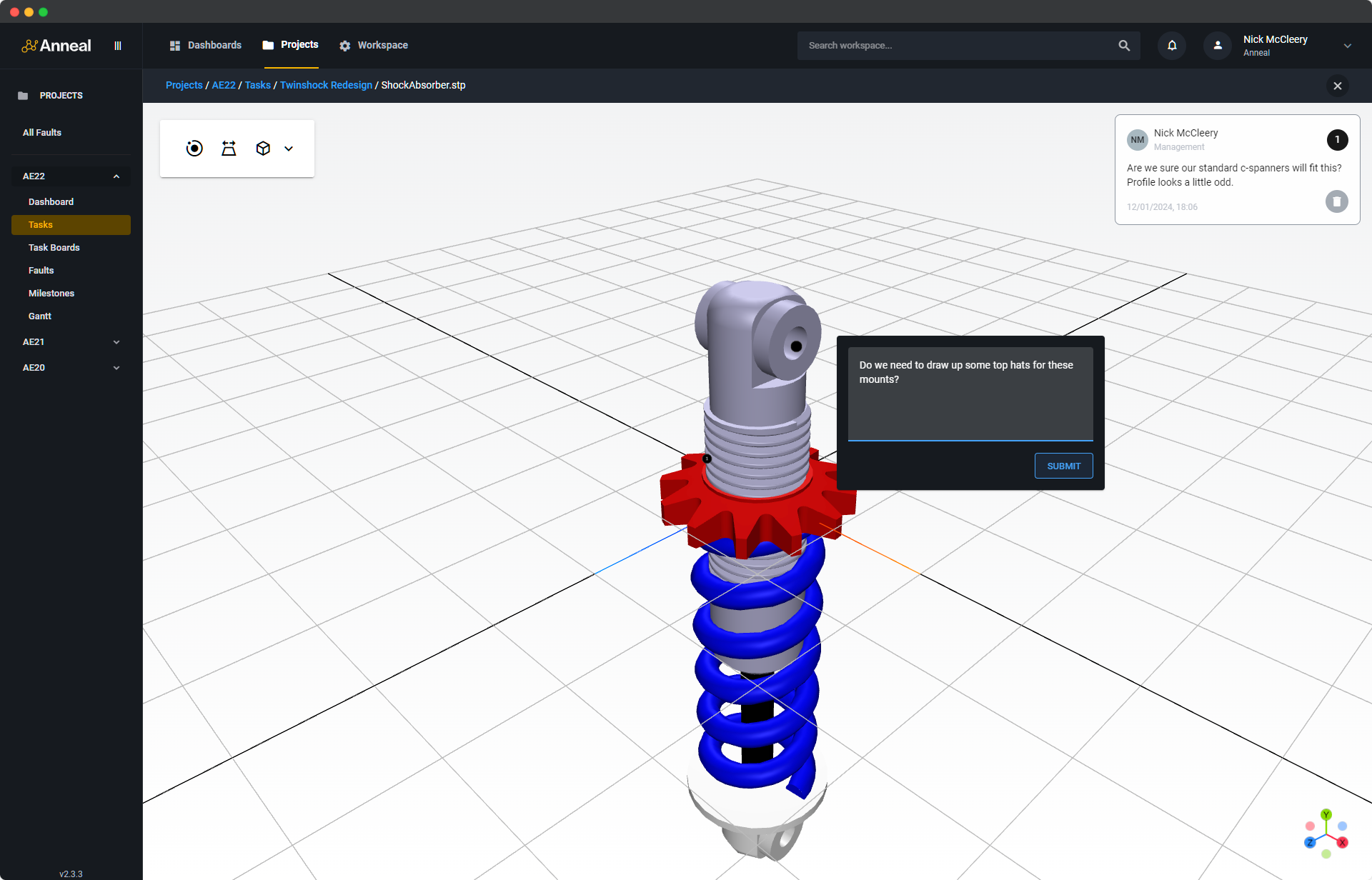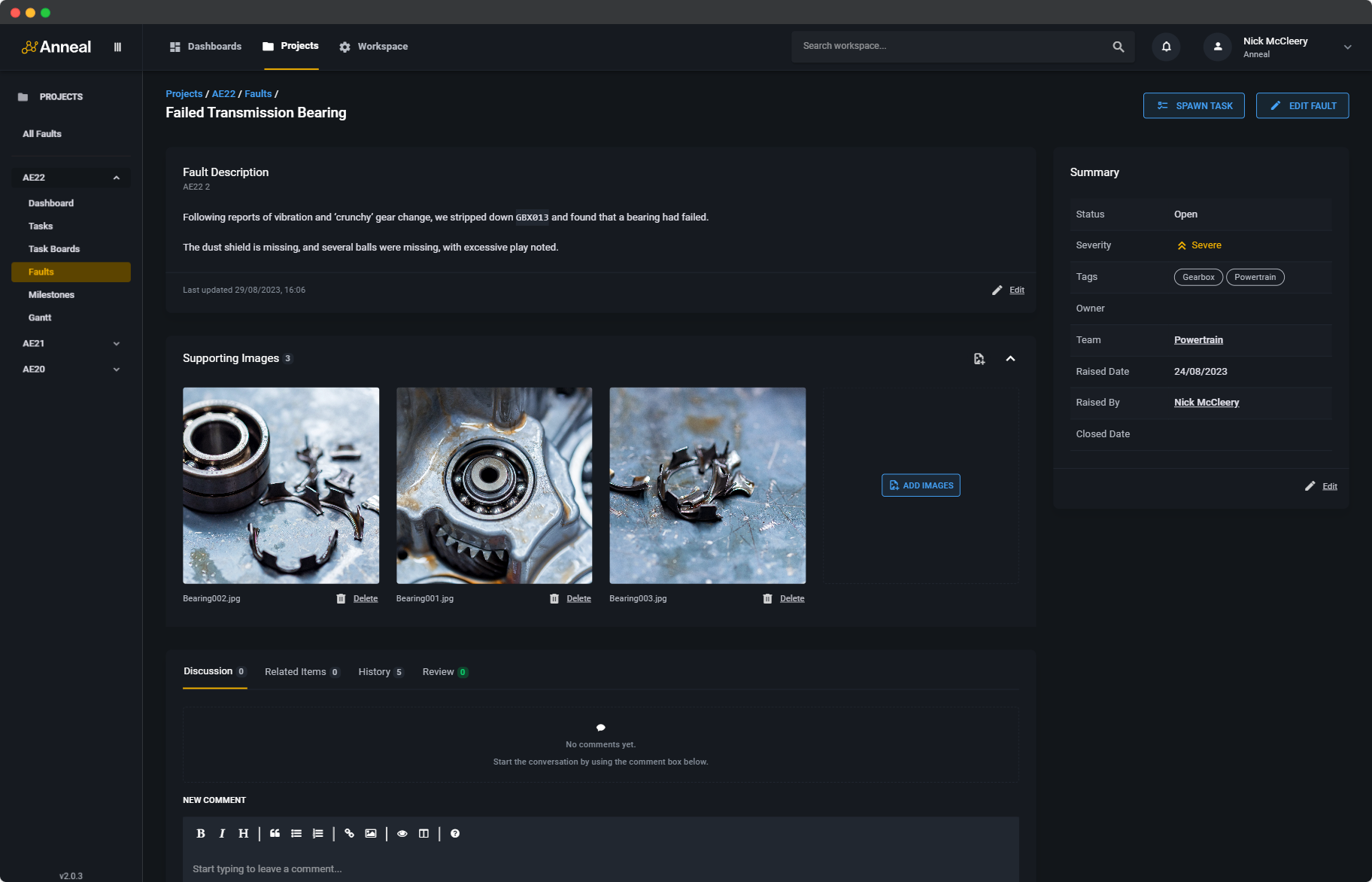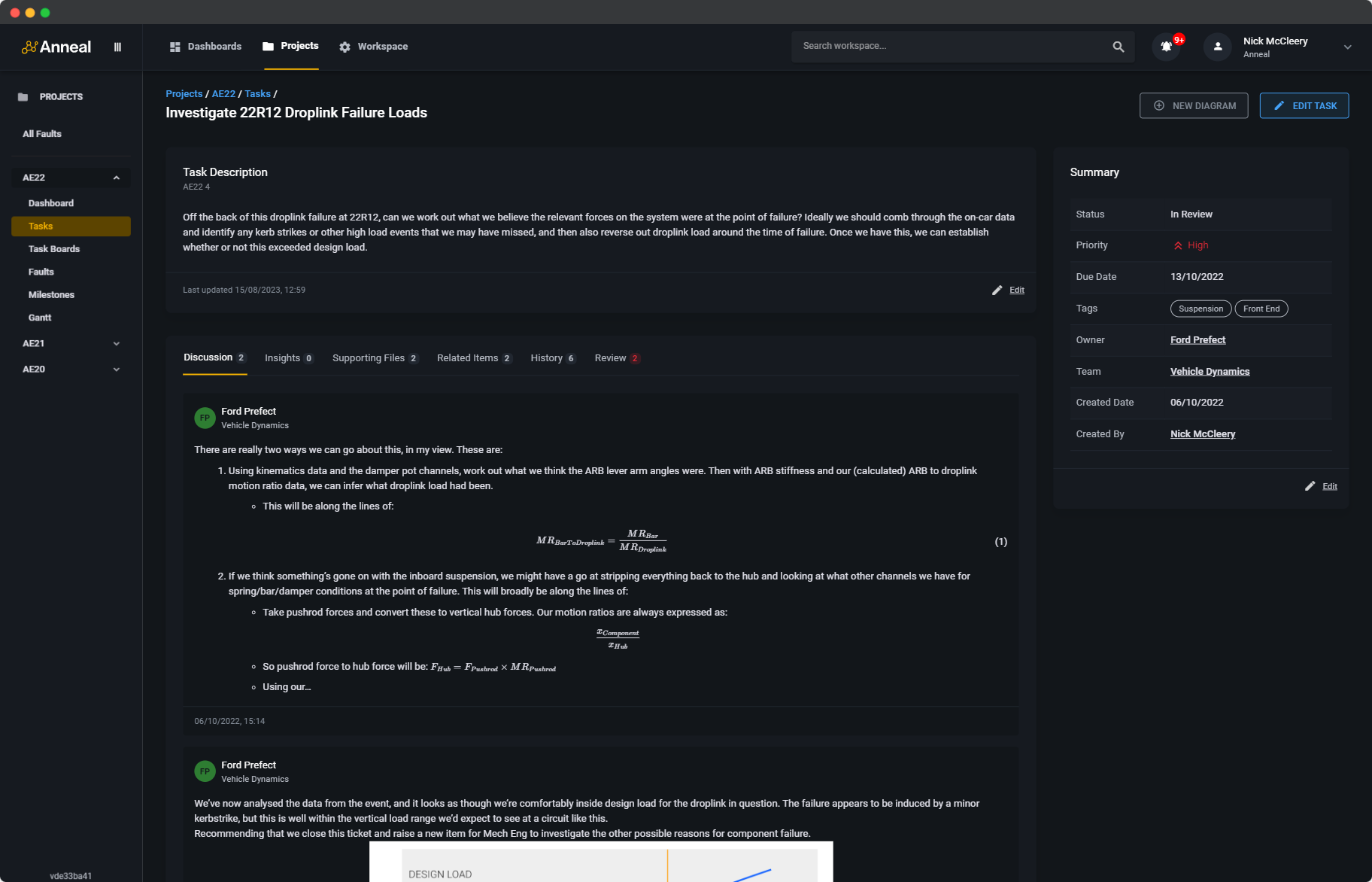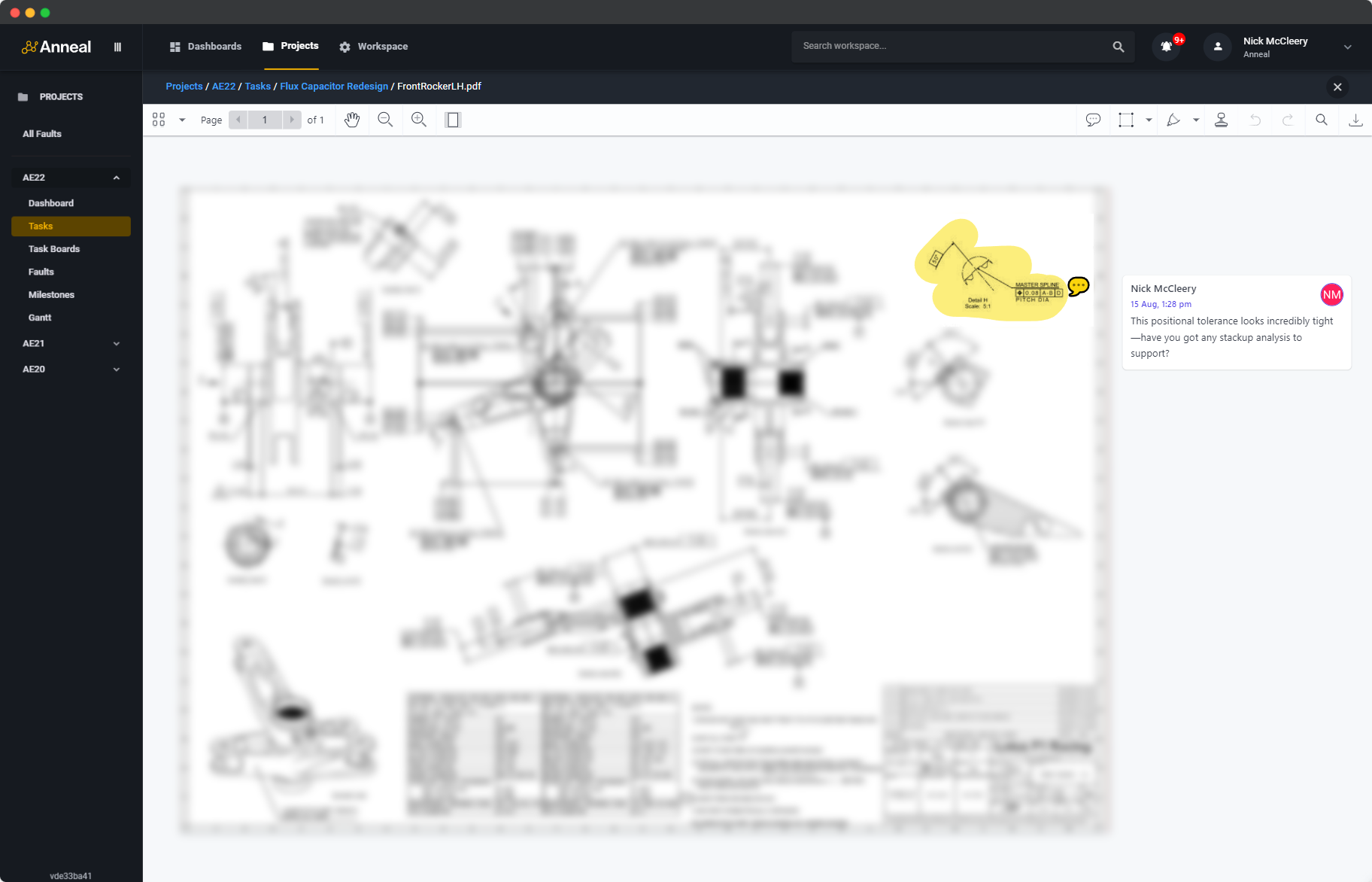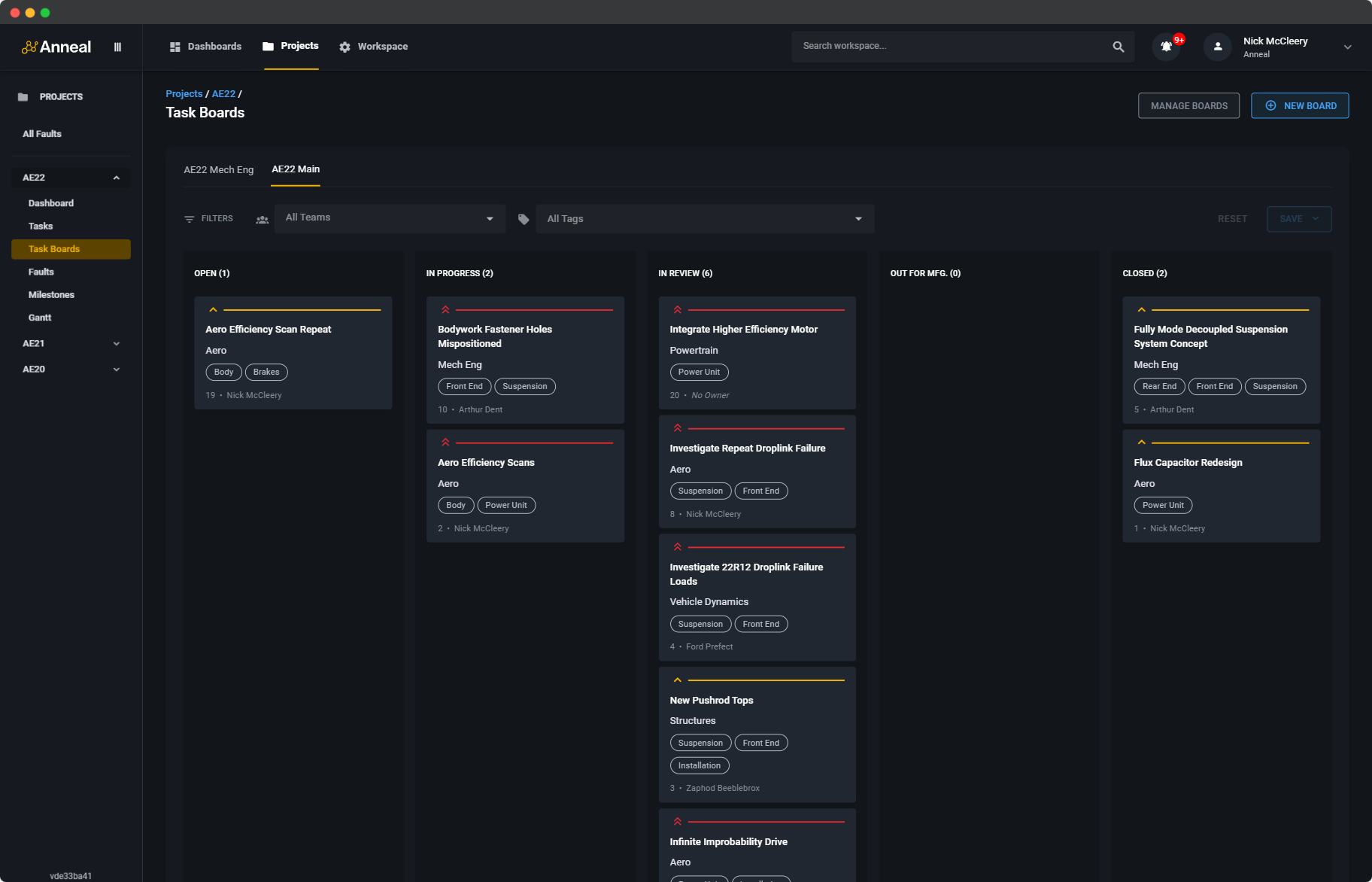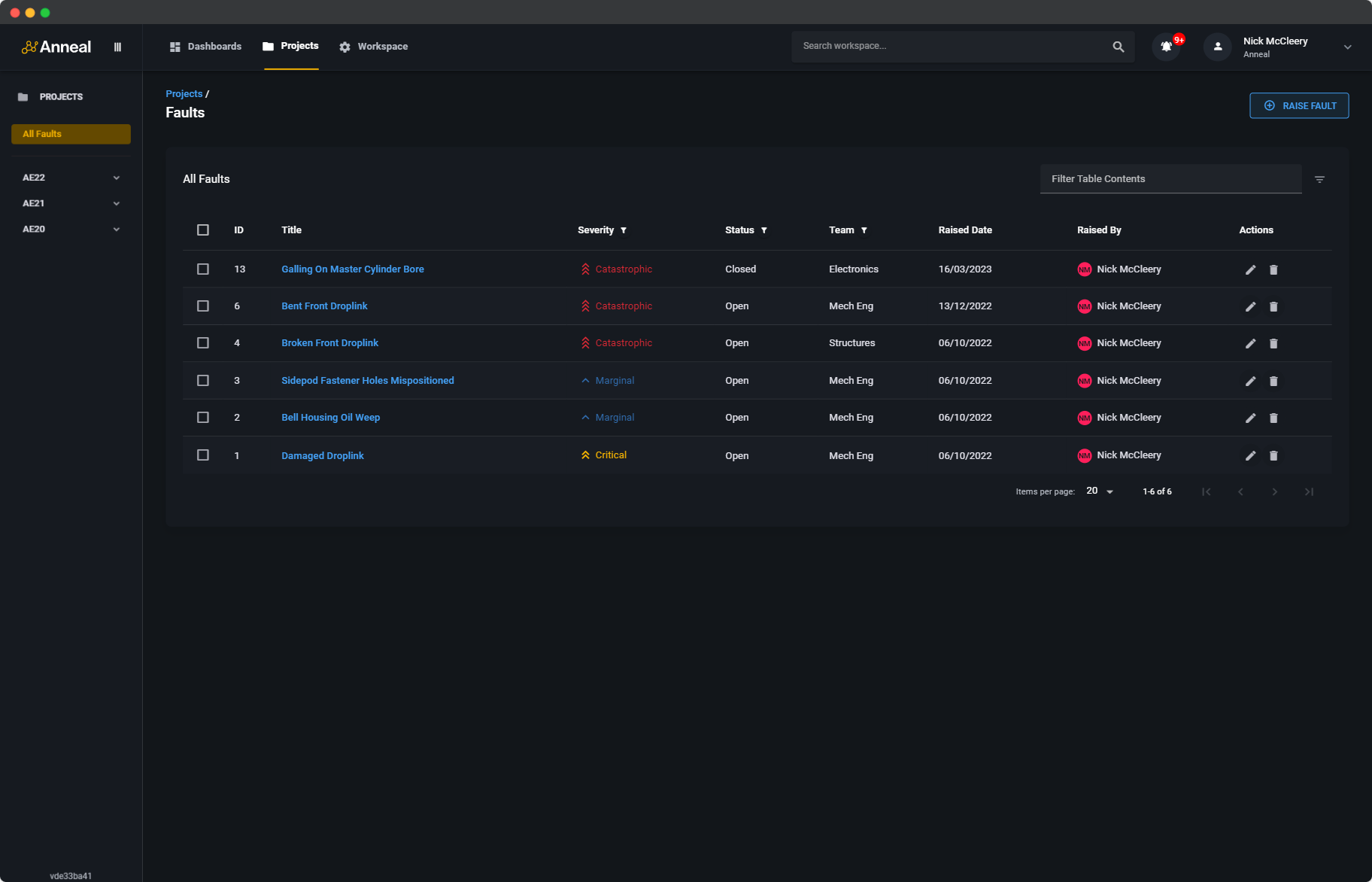 WHAT WE OFFER
An operating system for the drawing office
.
Anneal's Engineering OS helps keep engineers on the same page, digitises the peer review process, and reduces risk of late-stage redesign.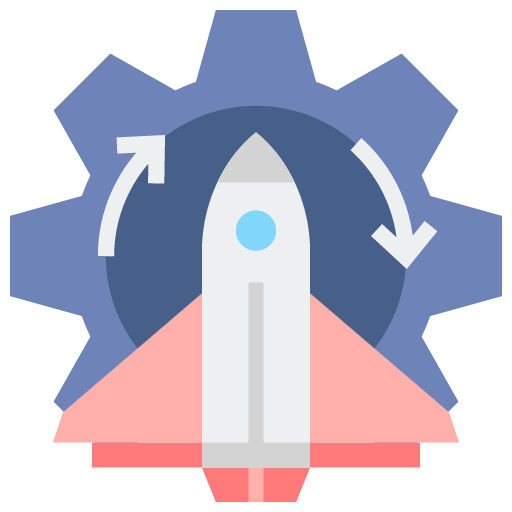 Speed
Move quickly and iterate faster. Document ideas and concepts, detail component failures, describe work undertaken, and collaborate with your team—all in one place, with a system designed for fast, painless user interaction.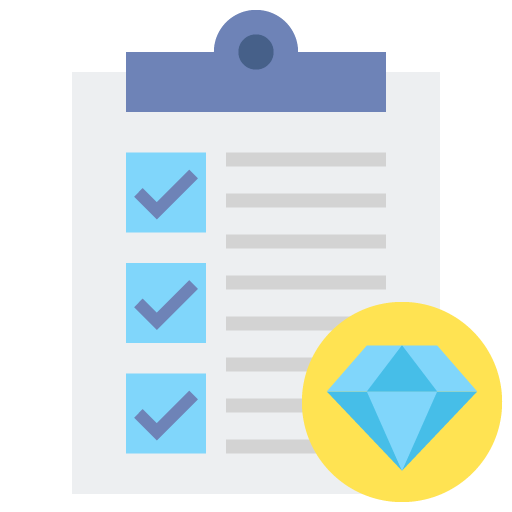 Traceability
Have full confidence that all engineering decision making is recorded and tracked over time. Version control everything, even discussions, comments, and files that live outside your PDM system.
Feel secure that your engineering OS will build an audit trail of what happened and when, without imposing any more bureaucratic workload on your team.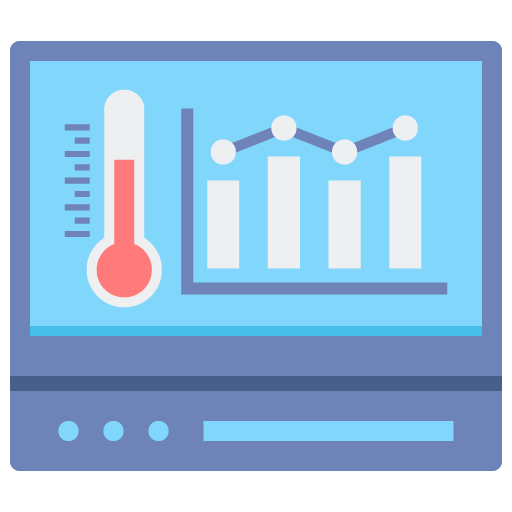 Observability
Find the information you need, when you need it—without having to scour inboxes or network drives. Discover who's working on what and how it's progressing, and be notified when something relating to your responsibilities changes.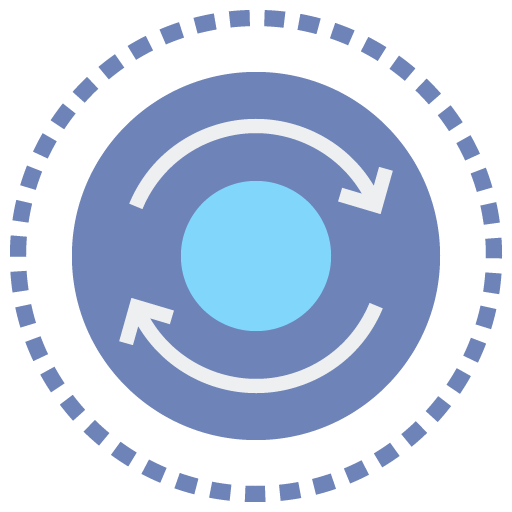 Simplicity
Get to grips with software quickly. Understand what it does, and how it does it. Engineering should be about the products, so the systems, concepts, language, and interactions you have with enabling technologies should be as simple to understand as possible, wherever possible.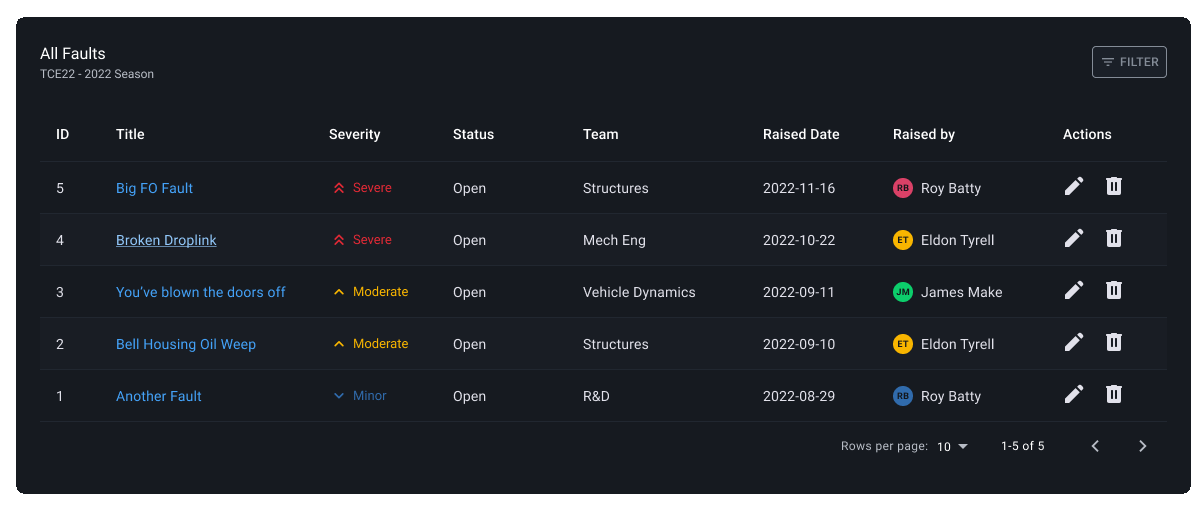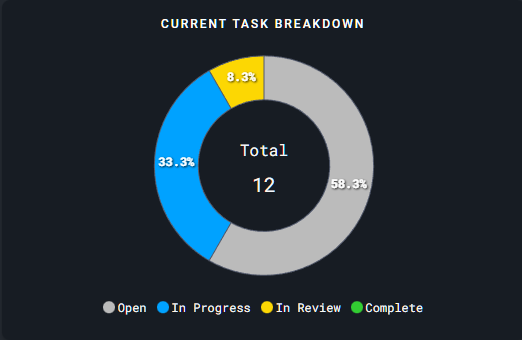 Plan. Track.
See

.

Raise a fault, assign a task, or view your team's high-priority joblist—all in a matter of seconds.
Engineer-focused project management. Define projects, milestones, and timelines. Break larger programmes into manageable chunks with project groups.

Task management. Document tasks, assign responsibility, easily track progress, and define automatic actions.

Fault management. Record component failure detail, upload media, and link to remedial tasks.

Parameter management. Implement proper release procedure for calculated values—with version control.

Dashboards. Easily track your team's workload and momentum, and spot bottlenecks—without having to write any complex queries.
Learn More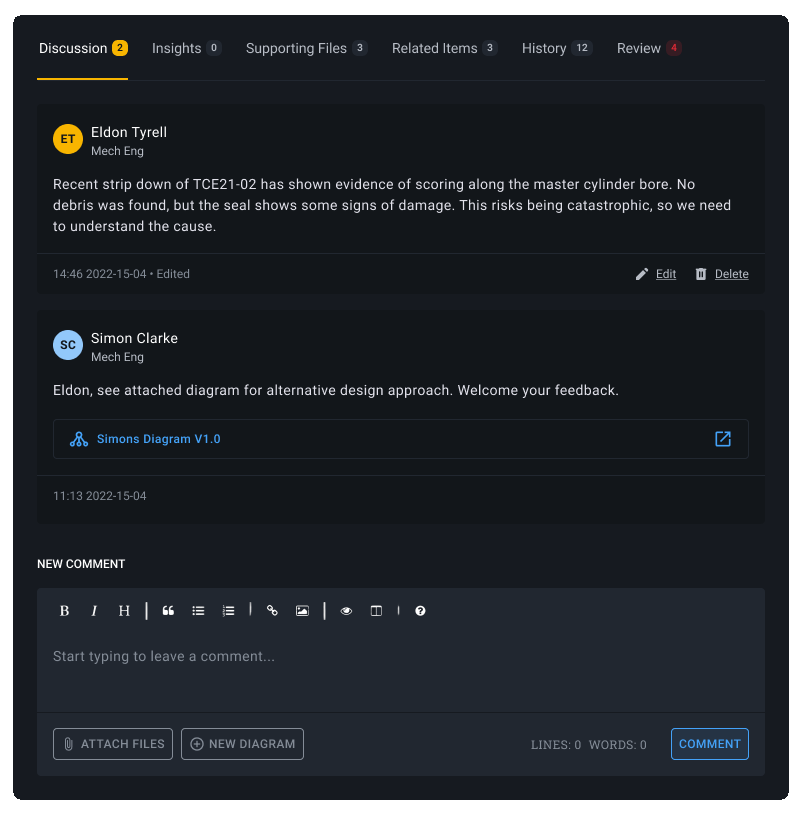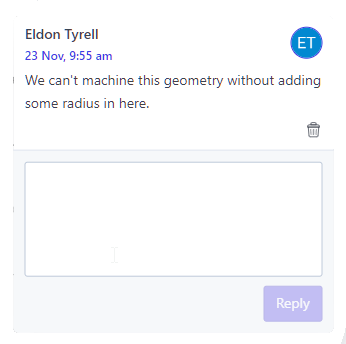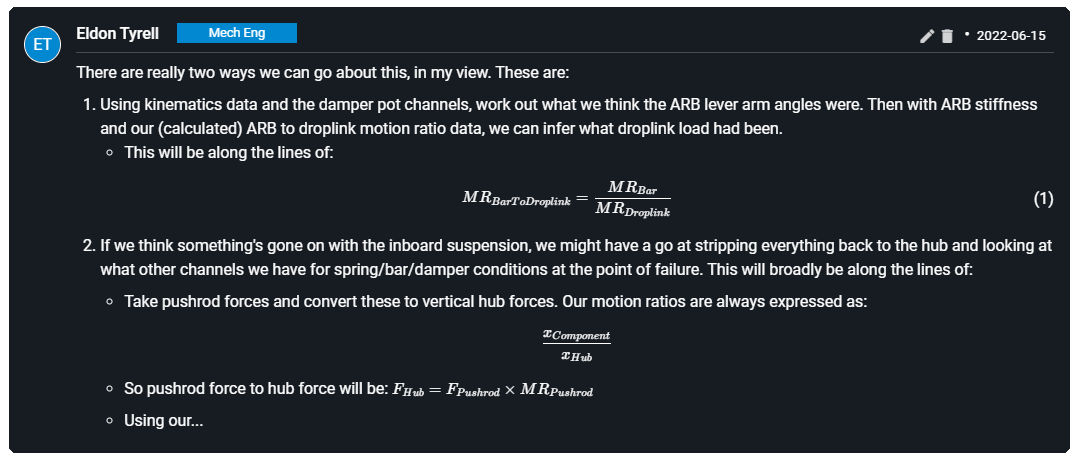 Communicate. Collaborate.
Iterate

.

Discuss concepts and concerns in context, with fully discoverable histories.
Discussions. Add thoughts, challenge assumptions, and collaborate across teams, sites, and time zones.

Mathematical syntax support. Share formulas and calculation techniques with familiar LaTeX syntax.

Hardware-focused peer review. Leave comments and annotations on technical drawings and engineering documents—all in real-time.

Notifications. Receive alerts when someone needs your advice, contributes to a task you're responsible for, or mentions a topic you're interested in.

Diagrams. Work together on diagrams and concept schematics without ever leaving the app.
Learn More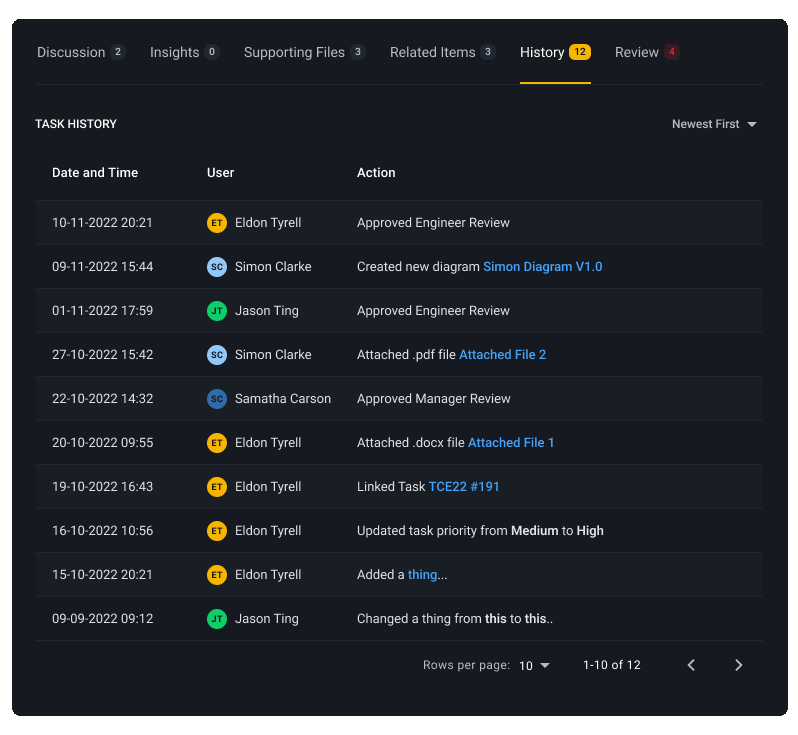 Capture. Analyse.
Discover

.

Leverage your organisation's latent technical knowledge with systematic knowledge capture and the power of vector search.
Vector search. Find what you're looking in seconds, not hours, with clever search technology.

Systematic knowledge capture. Technical knowledge is robustly captured and readily discoverable.

Full audit trail. Capture more than just Engineering Change Order content; track decision making, calculations, and test results from concept to delivery.

Automatic linking. Ensure prior learning is considered with automatic linking of items based on their content.

Automated insight. Don't have good material properties for your finite element model, but do have a tried-and-tested heuristic? Ensure your engineers have all the relevant information in front of them with topic-aware insights.
Learn More
Want to see it in action?
Check out our demo videos, or get in touch to arrange a personalised demonstration 📩
Book demo